NEET UG Results 2022 Declared: Four Candidates Score 715 Out of 720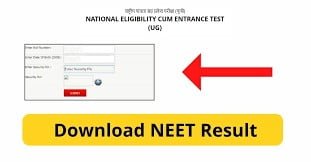 NEET UG 2022 Result: NTA NEET results have been declared for over 18 lakh medical aspirants. The merit list is available at neet.nta.nic.in
The National Testing Agency (NTA) has declared the National Eligibility cum Entrance Test Undergraduate (NEET UG). The neet.nta.nic.in and the nta.ac.in websites are hosting the NEET 2022 UG results. The NTA NEET results have been declared for over 18 lakh medical aspirants.
Over 1,07,772 Students Missed Exam This Time

A total of 1872343 candidates registered for the exam of which 1764571 took the exam. As many as 107772 candidates gave NEET 2022 a miss. Among the total, 1870015 candidates were Indian nationals while 910 were NRIs, 647 were OCIs, and 771 were foreigners.
Meet Top Rank Holders Across India

Rank 1: Tanishka from Rajasthan with 99.9997733 percentile

Rank 2: Vatsa Ashish Batra from Delhi with 99.9997733 or 715 marks

Rank 3: Hrishikesh Nagbhushan Gangule from Karnataka with 99.9997733 or 715 marks

Rank 4: Rucha Pawashe from Karnataka scored 99.997733 or 715 marks

Rank 5: Errabelly Sidharth Rao from Telangana with 99.9997166 or 711 marks

Rank 6: Rishi Vinay Balse from Maharashtra with 99.9992066 or 710 marks

Rank 7: Arpita Narang from Punjab with 99.992066 or 710 marks

Rank 8: Krishna SR from Karnatka with 99.9920 percentile or 710 marks

Rank 9: Zeel Vipul Vyas with 710 marks from Gujarat

Rank 10: Haziq Parveez Lone with 710 marks from Jammu and Kashmi