In NIT JAMSHEDPUR for B.Tech 751 seats will be admitted, 150 seats reserved for girls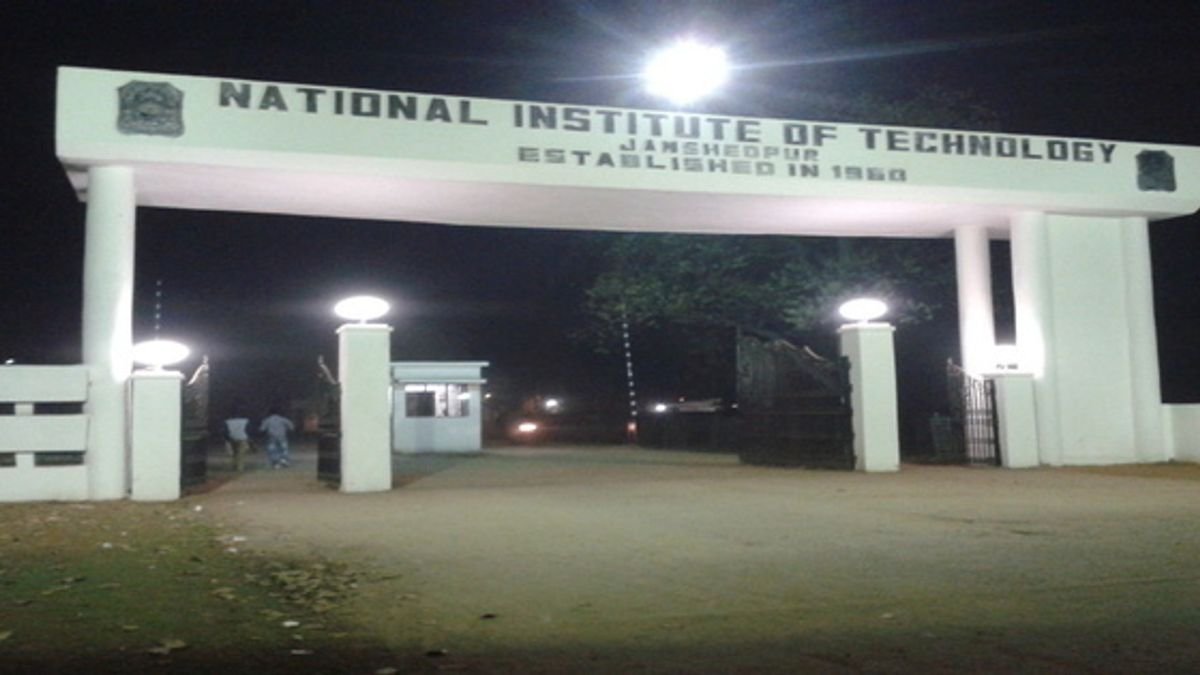 New course of computational mechanics in NIT from this year, 30 seats will be admitted
The Joint Seat Allocation Authority (JoSAA-2022) has released the seat matrix along with the rules for admission to IITs and NITs across the country, including NIT Jamshedpur, late on Monday night. Not only this, as soon as the JEE Advanced results are out on September 11, its counseling program has also been released. There is no increase in the number of seats in National Institute of Technology (NIT) Jamshedpur this year. But from this year a new course is being started at a B.Tech level. A new course is being started in Computational Mechanics, in which the number of seats will be 30. These seats have been made by cutting from metallurgy and civil.
751 seats in B.Tech
The total number of seats in the B.Tech course of the institute will be 751, out of which 150 seats will be reserved for girls. That is, about 20 percent of the total seats will be in the name of girls. Apart from this, girls can also take admission in the open category. That is, at least 20 percent girls will be enrolled in NIT this year. If girls enroll in the open category, then the number of girls will be more than 20 percent. It is noteworthy that in order to increase the representation of girls in IITs and NITs across the country, the Central Government has decided to secure 14 percent seats and now 20 percent seats. When seats were not reserved for girls, their numbers were only between 6 and 8 per cent of the total students. To increase the number of girls, the government has created supernumerary (additional) seats in all streams. This has made it easier for girls to get admission in institutes like IITs and NITs. Despite their rank being behind, they get admission in these institutions.
Half the seats reserved for Jharkhand candidates
Half the seats in NIT Jamshedpur are reserved for candidates from Jharkhand. For this it is necessary that the students have studied 12th from Jharkhand and have domicile certificate here. In the remaining half of the seats, candidates from other states of the country get admission. For example, out of 751 seats, half of the seats are admitted to Jharkhand and half to outsiders. The candidates of Jharkhand get admission in lower rank than outside.
NIT Jamshedpur – How many seats in which stream
1.Civil Engineering 99
2.Computer Science 116
3.Electrical 114
4.Electronics and Communication 116
5.Mechanical 115
6.Metallurgy 99
7.Production 62
Category Wise Seats
1.Open 304 (PWD-18)
2.EWS 75 (PWD-05)
3.SC 113 (PWD-07)
4.ST 56 (PWD-04)
5.OBC 203 (PWD-12)
Counseling from 12th September
The counseling process for admission to NITs and TripleITs including IITs across the country will start from September 12. Candidates will do their registration and choice filling on the official website of JoSAA from 10 am on 12th September. The candidates who have appeared for the Architecture Aptitude Test will do their registration and choice filling from September 17. Based on the choice filling of the candidates, the first allotment of mock seats will be held on September 18 and the second on September 20. After 10 am on September 20, candidates will be able to lock the seats. The lock process will end on September 21 and after verification on September 22, the first phase of seats will be allotted on September 23. In the mock allotment, candidates get to know which course is being offered in which institute based on their rank. If a candidate is not satisfied with his/her choice and wants to change it, he/she can make changes in the choice filling. Under this choice filling, JoSAA will conduct mock seat allocation twice, so that the candidates can get a better idea about which course is being offered in which institute and in between they also get a chance to make changes in their choice filling. In such a situation, it is necessary for the candidates to prepare a list of institutes and courses on priority basis before choice filling. For this, they can visit the official website of JoSAA to see the opening and closing ranks of the respective courses of the respective institutes of the previous year. This will make it easier for them to do choice filling.
First round seat allotment on 23rd
In the first round, the candidates whose seats will be allotted on 23rd September, their online reporting will be done till 5 pm on 27th September. Along with uploading all your documents for online reporting, you will also have to pay a fee for booking a seat. By the way, in the later rounds, the options of better courses and institutes remain open to the candidates.