BIT Mesra EBC/OBC provisional selection list for Round-1 released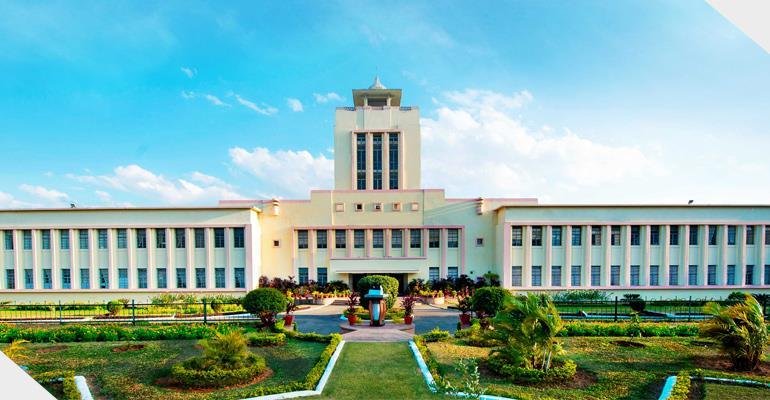 Admission to B.Tech. & Integrated M.Sc. Programs 2022 at Mesra Campus
[EBC(BC-I)/OBC (BC-II) Seats of Jharkhand State]
Based on data provided in the online application form, following is the guidelines for applicants provisionally selected for admission on merit for full – time B.Tech and Integrated M.Sc. Programs at Mesra Campus [ Based on their CRL Rank in JEE- Main 2022]. Provisionally selected applicants shall be required to pay the admission fee using Online Payment Gateway through debit / credit card and net banking of any nationalized bank (URL given below) by 18.10.2022, failing which their admission offer will liable to be
cancelled and shall not be considered for further round of seat allotment / upgradation, if any.
URL: erp.bitmesra.ac.in
Login and password details will be shared in your registered email id and mobile number. ENROLLMENT NUMBERS: Institute enrollment numbers will be issued to the applicants after receiving the admission fee and completion of document verification. It will be intimated through their registered email id. COURSE REGISTRATION FOR THE 1ST SEMESTER: Every semester you need to register for the courses through our Institute ERP system. Hence the 1st semester course registration window will be open after announcement of the same from Dean(Under Graduate Studies). Students are advised to check the website periodically for such update. No separate intimation shall be given from the Admission Office.
VERIFICATION OF DOCUMENTS: Verification of documents will be conducted immediately after payment of fees(on any working day) at Institute Main campus (Mesra). In case if any information/document provided by the applicant is found to be incorrect / inaccurate / false,the admission of such applicants is liable to be cancelled and all fees paid by the applicant shall be forfeited. Decision of the Vice Chancellor, BIT Mesra will be final in such matters. BC seats of JH Page 2.
DOCUMENTS REQUIRED DURING VERIFICATION
1. Pass Certificate and Marksheet of Class 10
2. Marksheet of Class 12 / Intermediate or equivalent
3. Admit Card and Score Card of JEE-Main 2022
4. School Leave Certificate (SLC)
5. Migration Certificate
6. Caste certificate (if applicable), in proper format, signed by appropriate authority of
rank not less than SDO.
7. Special category certificate (if applicable), in proper format, from appropriate
authority.
8. One recent passport size photograph, identical to uploaded on the Application Form.
9. Photo identification: (Driving license, Passport, PAN Card, Voter ID, Aadhaar Card,
School / College ID, are acceptable)
FEES PAYABLE: Applicants shall be required to pay admission fee of Rs. 1,84,500.00* for B.Tech. Program and Rs. 1,04,500.00* for Integrated M.Sc. Programs (for 1st Semester) using Online Payment Gateway through debit / credit card and net banking of any nationalized bank. *including Hostel Room Rent for 1st Semester
Hostel room rent and other charges are as follows:
1st Sem
Mess Charges (To be charged after joining hostel)
Accommodation available Accommodation available Rs. 19,000/-
Rs.25,000/- [i.e., Rs. 20,000/- + Rs. 5,000/- Caution Money, refundable]
NOTE:
a) Applicants will be required to submit the School Leaving Certificate, Migration
Certificate, Caste certificate, Admit Card & Score Card of JEE Main 2022 in original. Rest documents / certificates may be withdrawn immediately after verification and by submitting "Undertaking Form" available in the Admission Office of the campus.
b) For fee refund rule, please see separate notice on Notice Board of the Institute.